The Cape Town Multi-Purpose Terminal (MPT) has taken delivery of five straddle carriers to cater for increasing volumes in the region.
They arrived fully assembled aboard the MSC Lilou and will start operating as soon as they have been offloaded.
The new equipment features improved drive technology, engine starting reliability, graphical user interface, and a new stradmonitor tool for easy and quick troubleshooting and configuration, according to Transnet.
It is the port's response to industry calls for equipment that will improve performance at the terminal, and coincides with the country's citrus season.
"It is important for the Cape Town MPT to create container handling capacity in order to provide a complementary service to the Cape Town Container Terminal when the terminal goes wind bound and cannot operate due to high wind speeds - but also to grow container volumes," says managing executive Saldanha Terminals, Andiswa Dlanga. "Commissioning and endurance testing was conducted at the Durban Container Terminals," she added, pointing out that the acquisition of the straddle carriers would also mitigate against strong winds since the equipment could work through wind speeds of up to 90km/h.
"This acquisition will go a long way in offering a reliable service in the export of fruit, a much-needed boost for the growth of the Western Cape and South African economy and beyond. MPT has seen a revival in demand for fruit exports as major economies are starting to enjoy improved business sentiment and recovery from the Covid-19 pandemic," she said.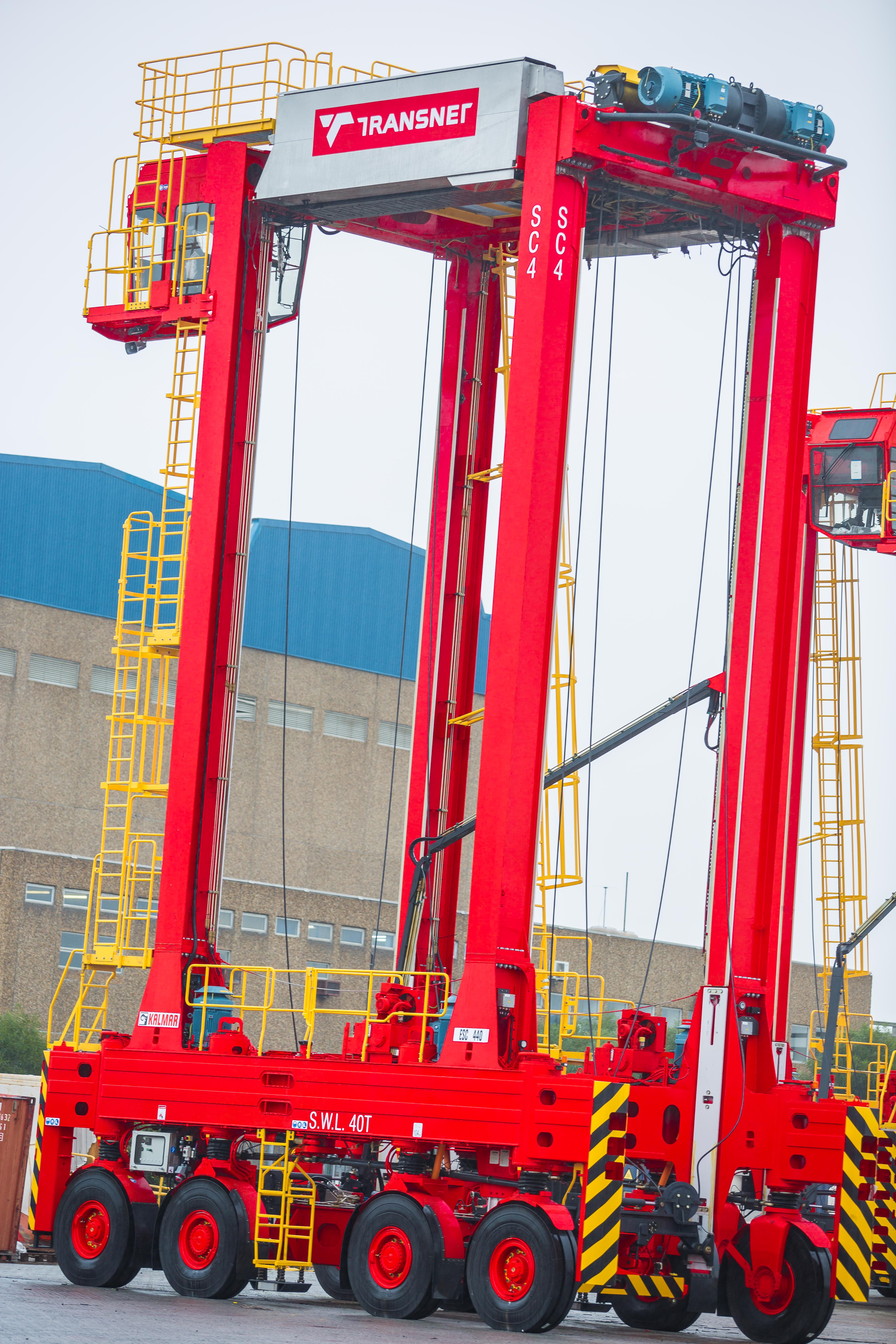 One of five straddle carriers delivered to the CT Multi-Purpose Terminal.