It may not have plummeted further – but 34% schedule reliability is hardly a cause for celebration.
According to the latest Global Liner Performance (GLP) report published by maritime consultancy Sea-Intelligence, there was a 0.6 percentage point improvement to 34.0% in September, maintaining the range of 34%-40% seen throughout the year.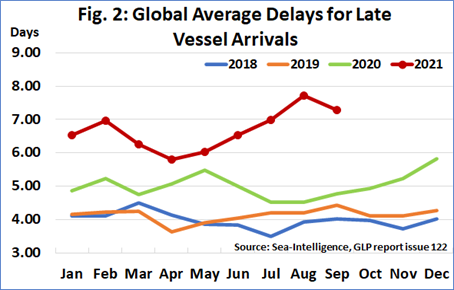 On a y-o-y basis, reliability is down -22.0 percentage points.
"The average delay for late vessel arrivals also improved marginally, dropping to 7.27 days, albeit still the highest figure for this month, which has been a theme throughout 2021," according to Sea-Intelligence CEO Alan Murphy.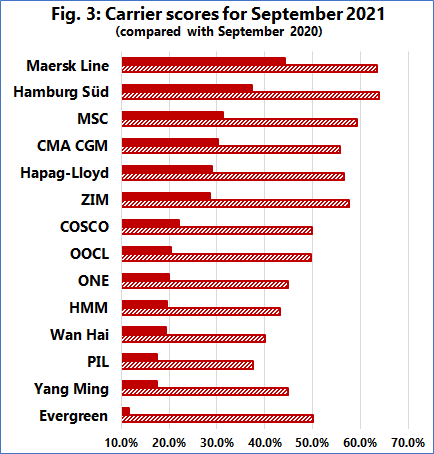 At 44.2%, Maersk once again came out on top, followed by Hamburg Süd (37.3%).
Two carriers were in the 30%-40% range, with four between 20% and 30%.
Six didn't even make 20% - with Evergreen recording just 11.7%.
Six saw a m-o-m improvement, while not one has improved y-o-y.
All carriers except Maersk have recorded double-digit y-o-y declines of over 20.0 percentage points.
As the report is quite comprehensive and covers schedule reliability across 34 different trade lanes and 60+ carriers, this report covers only the global highlights.